Why Invest in Game Marketing?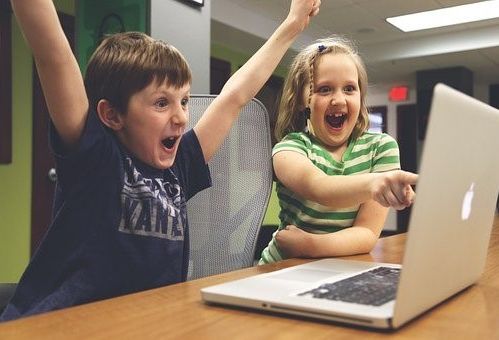 When did you play your first video game? How old were you? What was it? Can you still remember how to play it? Can you still remember the sense of awe as you discovered something new, accomplished something impossible? From Pong and PacMan to Pokemon Go; from Candy Crush to Crash Bandicoot, games have changed to meet their audiences. They have seen their fortunes go up and down, but no matter what decade, they have never stopped being wonders, showcasing the technology of the day, and astonishing users with what was previously unimaginable. Video games have always been places where big companies, creators, and developers put their money, their ingenuity, and their creative innovation. Today's game has come a long way since Pong, but games haven't gone anywhere. If you are not investing in game marketing, why not? Here are some very good reasons why you should be looking into investing in the video game market.
It costs increasingly more to develop the games.
While that doesn't seem like an obvious reason to invest in most stock, for video game marketing it definitely is. To confuse it even more, while development costs are soaring, the cost to buy and use them are dropping. Many games are even free to download and play, showing clearly that developers and marketers believe that they will get their costs back later.
Today's game production cost has risen from a couple million dollars 20 years ago to $250 million today for a game like Call of Duty. That is because of the wonder of it all. The games are expensive due to advancements in interaction, the amazing graphics of games today, and of course, reality on a whole new scale.  Developers and creative innovators use the games to show what can be done, and the advances will only continue. The big money companies and developers will keep getting bigger, and the smaller companies will either catch up or go out of business.
Everyone is playing
There are video games for everyone, for all ages and all genders, and from casual players to professional players. They play on mobile phones, on consoles, and on their computers. The number of players who play a video game is huge, and it's growing fast. There are 2.3 billion people in the world playing a video game today. Just look at these statistics from Techjury! They are astonishing. People are not just playing; they are watching, buying merchandise, and investing their time and energy in caring about the game and the characters. Today, the game is driving the movie, not the other way around. That's why game marketing is so effective.
There are so many opportunities for investment
When everyone is playing video games, every day, on platforms that they carry with them, game marketing is where you have to be! There are many different opportunities for investment within the markets. Game marketing and advertising is valued; it is not something that is regarded as an annoyance. It had to become that! Customers believe that they do not want to be advertised to, but they do have affection for a game, a character within the game, or a movie based on the character. They might not want the ad, but they probably want the t-shirt. So there are big opportunities for creative product delivery. Advertising hasn't gone anywhere; it has adapted, just like gaming.
So, why should you be investing in game marketing? It's an industry that is growing and that has always been growing; many people in all age groups, all over the world, are playing video games, and there are so many opportunities on all platforms. And the cost to invest is not too expensive at the moment, but it can be risky, just like all investments.
You need a strategy, and some marketing geniuses behind you. Whether you are looking at creating your own story and your own game, or bringing your brand into someone else's game, game marketing is where you should be. People who play the games get something remarkable out of those games. They want to win something, feel a sense of accomplishment—and, of course, it's fun. The players are looking for greater success, and that is what brings them back to the game over and over again.