Guide to Setting Up WeChat E-Commerce in China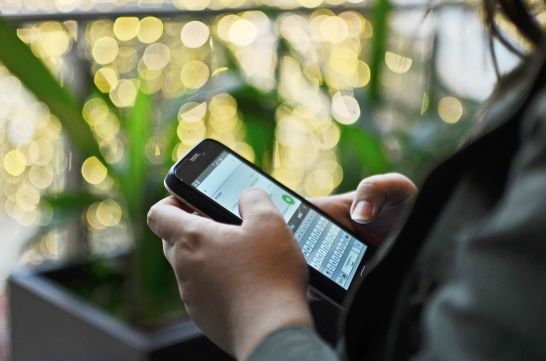 Chinese multinational conglomerate Tencent launched WeChat messaging app in 2011 which soon grew to include many things-connecting users to gaming, ridesharing, shopping, and so on.
It is the most popular social platform in China with almost a billion users. According to We are Social-Hootsuite, WeChat penetration in China among 16 to 64-year-olds is 78%. That's massive!
Offering a smooth solution to complete transactions within its app has made WeChat a great vehicle for eCommerce. But how can you set up WeChat e-Commerce? We share the steps below.
Setting up a WeChat Account
There are three types of WeChat accounts:
1. Subscription Accounts – Used for brand communication
2. Service Accounts – Most-suited for online shopping.
3. Enterprise Accounts (WeChat Work). Ideal for businesses for internal communication and office efficiency.
Setting Up WeChat Service Account
A WeChat Service account provides several high-end features including eCommerce, CRM, API integration, and customer service. The functions that it offers include:
● WeChat Pay
● WeChat Stores
● WeChat Mini-programs
● Geo-Location services
● Voice Recognition
● Multiple QR codes per account
Unlike Subscription accounts with which you can post once every day, with service accounts you can post only 4 times each month.
But the problem with subscription accounts is that subscribers have to go to a separate subscription folder to see the posts and there is no scope for push notifications.
Once you post using a WeChat Service Account, users are notified via push notifications in their chat list. They don't have to go anywhere else to see the posts. As a result, though the posting frequency of service accounts is lower compared to subscription accounts, the visibility is higher.
Setting up a WeChat Store
A WeChat Store is basically an eCommerce platform, which means it will require a website and you will need to upload a catalog of products.
For WeChat eCommerce, you should set up a WeChat Store. A WeChat Store is set up within the WeChat app and can be accessed from the main menu of your account.
There are several types of online stores that are available. Some are free to set up while others require a subscription.
A WeChat store allows consumers to shop and pay within WeChat without the need to leave the app.
Integrating WeChat's Payment Systems
WeChat's payment Systems such as WeChat Wallet make it easy for users to make payments without requiring them to use their credit cards. Also, they don't need to go to another app to make payments and can do so within the WeChat app.
WeChat Pay
According to China Internet Watch, WeChat Pay is used by more than 50 million businesses in China.
This payment solution appears in the 'WeChat Wallet' section of WeChat. Using WeChat Pay, users can complete payment procedures quickly and easily.
If you connect your company's bank account with your WeChat Store, then users will be able to use WeChat Pay to make payments to that account.
WeChat also allows cross-border settlements. Customers in China can make payments for products purchased from overseas businesses in Chinese currency (CNY). After payment is made, WeChat Pay transfers the amount in foreign currency to the bank account of the merchant involved in the settlement.
Creating a WeChat Mini Program
Create a WeChat Mini program for your business.
WeChat Mini programs are scaled-down versions of apps within the WeChat app. These sub-apps take considerably less space and users can access them to buy products without the need to install these apps or leave the WeChat app.
WeChat Mini programs have been taking the China eCommerce industry by storm. Last year transactions worth more than 800 billion CNY (the US $115 billion) were completed using WeChat Mini programs.
The reason why WeChat Mini programs are so successful is that, from a user's perspective, they are easy to navigate, can be used intuitively, has advanced eCommerce features, and integrates with WeChat core features like chats and WeChat Pay. Also, users can access other sub-apps from one place within the WeChat app.
Conclusion
The China eCommerce market is by far the largest in the world. You need to set up WeChat e-Commerce and tap into this huge market. Do it yourself or take the help of a Chinese digital marketing agency. The choice is yours. Do you've any questions?